A growing majority of graduate student workers support the Boston College Graduate Employees Union-UAW (BCGEU-UAW) as our union and join a national movement with tens of thousands of our colleagues seeking to improve our teaching and research conditions.Since winning our union election in September 2017, support for the union has continued to grow even as the administration has refused to honor our majority and bargain with us. Support from our allies on and off campus also continues to grow. We are united in our demand that the BC administration recognize our union and come to the bargaining table, as at least ten other private universities across the United States already have.

The Beginning
After Boston College cut MA healthcare and PhD healthcare after the 5th year in Arts and Sciences, a group of grad workers reached out to the UAW to discuss unionization.
Early Organizing Efforts
We began our weekly organizing committee meetings.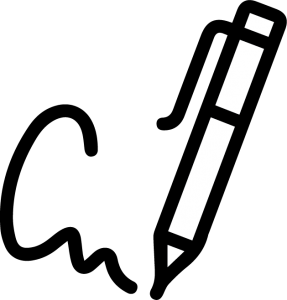 Growing Support
Graduate workers began signing authorization cards with BCGEU.
Landmark NLRB Decision
NLRB ruled in favor of grad unions at private universities in its landmark Columbia decision, restoring the right of graduate workers at private universities to collective bargaining.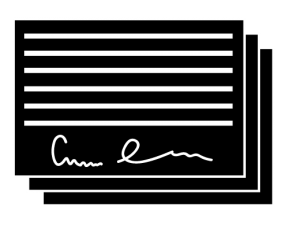 Majority Reached!
A majority of graduate workers signed authorization cards. BCGEU asked Boston College for recognition, then presented the cards to the NLRB in downtown Boston.
Eligibility Hearings
Regional NLRB held hearings to determine our eligibility. The board decided that BCGEU has the right to collective bargaining under the NLRA, despite Boston College's argument that we are not workers, and that BC should have religious exemption from NLRB jurisdiction. The latter point was a disagreement with the board's 2014 Pacific Lutheran case, in which the board decided that contingent faculty not performing religious functions at religious universities are covered under NLRB jurisdiction.
Our Election is Scheduled
NLRB granded BCGEU election to be held the following September.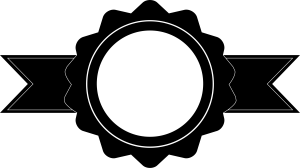 Person of the Year
Boston College's student newspaper, The Heights, named BCGEU their Person of the Year.
Graduate Worker Forum
Graduate Pride Alliance hosted the Graduate Worker Forum, in which a panel of graduate workers, and local representatives Kennedy and Capuano discussed unionization and grad workers' issues at BC.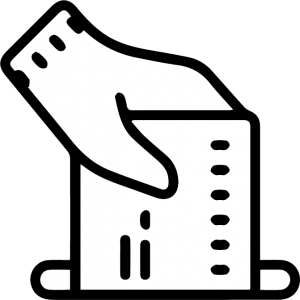 Election Victory
NLRB oversaw the union election where BCGEU won by 54% majority. NLRB certified BCGEU-UAW shortly after.
BC Admin Appeals
Boston College agreed that the election results were accurate, but continued to appeal the Columbia and Pacific Lutheran decisions, refusing to bargain in good faith with our newly elected union. It sought to appeal these decisions to the Board, with two new Trump appointees, making it a majority anti-labor board.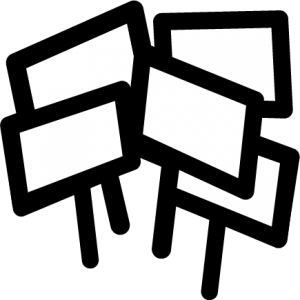 Rally to Drop the Appeal
At our Drop the Appeal Rally, BCGEU called on Boston College to drop their NLRB appeal that would potentially overturn Columbia and Pacific Lutheran.
Stopping the Grad Tax
BCGEU phone banked against the GOP's proposed tax on stipends. The GOP eventually dropped the grad tax from their tax overhaul bill.
New Tactics
BCGEU revoked its petition to the NLRB for recognition because of the recent anti-labor shift in the board's makeup under President Trump. This decision was done in conjunction with graduate workers unions at Yale and the University of Chicago to prevent the Board from overturning Columbia and Pacific Lutheran. BCGEU continues to organize, and asks Boston College to voluntarily recognize the union outside of the NLRB, as NYU had done, and as Brown and Georgetown Universities have agreed to do.

Office Visits
BCGEU members visited the offices of President Leahy and Provost Quigley to schedule meetings and to discuss the bargaining process. Both Leahy and Quigley never answered these requests in the fifteen weeks they were visited. BCGEU members have been met with only silence from the university.
Georgetown, Harvard Recognize Their Grad Unions
Follow Jesuit university, Georgetown University, agreed to voluntarily recognize their grad union, GAGE, if a third-party election results in a yes vote for the union. Harvard students won their election, and Harvard University agrees to bargain with the union, rather than stalling, as Columbia University and Boston College have done.

March Against Injustice
Over one hundred union members and supporters joined together to silently march across campus, then rally to demand union recognition.
Speech Walkout and Picketing During Pops on the Heights
Graduate workers attending an on-campus speech by Father Leahy spoke out and walked out in protest of the administration's refusal to recognize the union. Later in the day, dozens of graduate workers joined in an informational picket outside the Pops on the Heights concert to pass out informational leaflets about the university's anti-union stance to donors and alumni attending the concert. Outrageously, BC decided to retaliate against 16 of these workers for exercising their workplace rights.
Drop the Discipline Petition
Over 450 graduate workers and over 3000 community supporters signed a petition calling on BC to drop the discipline for graduate workers retaliated against with academic punishment for their workplace actions in September. A delegation of labor, religious, and community leaders, including MA State Senator Jamie Eldridge and Sister Tess Browne, SCN, helped deliver the petition. Father Leahy refused to speak with the delegation and they weren't even let into the building. The president's office literally shut the door in the face of our delegation.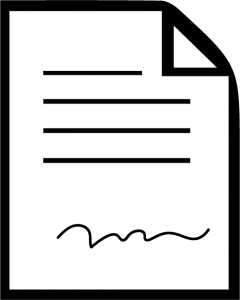 Open Letter to Father Leahy
Over 500 graduate workers, in an even greater level of public support than previous public statements, sign an open letter articulating why graduate workers continue to demand a union and why BC has a moral obligation as a Jesuit institution to respect the democratic voice of graduate workers by coming to the bargaining table. We delivered this letter to the BC administration, the Board of Trustees, many notable BC alumni, and shared it widely in our community.
Support from the Boston City Council
The Boston City Council unanimously supported a resolution, introduced in early June by Councilor Lydia Edwards, calling on BC to recognize and negotiate with BCGEU-UAW. At the end of June, Councilor Edwards and the Council's Committee on Jobs, Wages, and Workforce Development called a hearing on the state of student worker rights in Boston. Graduate workers from Boston College, Harvard, Boston University, and Northeastern, as well as many community members, delivered powerful testimony in support of grad worker unions. Though all four universities were invited to testify, all four refused to attend.
BC Proposes Healthcare Cuts, Then Backtracks After Grad Pressure
Two weeks before the start of the semester, Boston College announced that it would no longer be providing health insurance to Teaching Fellows in their 4th year or beyond in the Lynch School, thrusting a sudden additional cost of thousands of dollars on these graduate workers. BCGEU-UAW and Lynch School grad students responded quickly and pressured the administration to reverse its decision, protecting the health benefits of LSOEHD grad workers.
The Trump NLRB Proposes an Anti-Grad Worker Rule - And We Respond!
In September 2019, the Trump administration's anti-worker National Labor Relations Board proposed a rule that, if enacted, would exclude graduate workers at private universities from the rights and protections of the National Labor Relations Act. A national coalition of graduate worker unions joined together quickly to submit tens of thousands of public comments to the board opposing the proposed rule, and on 11/14 held a National Day of Action to push back against the proposed rule change. BCGEU-UAW joined other grad unions from the northeast in holding a press conference at Boston City Hall denouncing the proposed rule.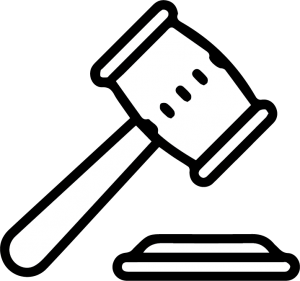 Bargaining Committee Elected
In preparation to bargain, and as a necessary first step in calling for a strike should it be deemed necessary, BCGEU-UAW held its first elections for Bargaining Committee, democratically choosing the representatives that we will send to the bargaining table to negotiate with the university.
BC Day of Action
Hundreds of graduate workers joined an all-day picket and midday rally calling on BC to...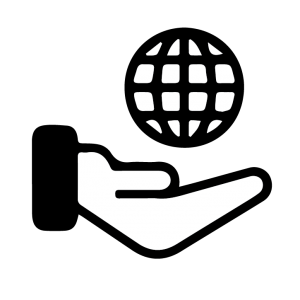 BCGEU-UAW Mutual Aid Network Launched
On March 12, BC suspended campus activities and began moving towards online instruction. This sudden shift disrupted the lives of many people in the BC community. In response, BCGEU-UAW formed a mutual aid network as a way to address the new and changing needs in our community and allow people a method to give the support they could and ask for the support they needed.
Supporting Hourly Workers at BC
While most graduate workers paid by stipend continued to be compensated as previously, most hourly workers, including hourly graduate assistants saw their hours reduced or their jobs furloughed as part of the campus shutdown. Hundreds of graduate workers from over 90% of the departments and programs at BC all signed a petition to Father Leahy calling on BC to pay these hourly workers at the same levels they would have been had the campus remained open.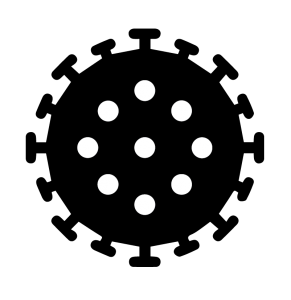 Bargaining and COVID-19 Impact Survey
The BCGEU-UAW Bargaining Committee, in May, launched an updated survey to understand the issues that matter most to graduate workers, but also to check in on how people have been and continue to be affected by the COVID-19 pandemic. This is an important step towards democratically ratifying our collective bargaining demands to bring to the university.
Betsy
Pingree
I am a third-year PhD student in History after two years in the department as a M.A. student. I research 19th and 20th century American history, focusing specifically on industrialization, migration, and environment. I want a union at BC because I believe that all workers deserve a fair, collectively-bargained contract with their employer. As the daughter of a 40-year union member (IUOE), I know firsthand that workers and employers both benefit from unionized workplaces. Working with other grad students towards unionization has given me the opportunity to connect with students outside of my own department. I know that a graduate employee union will help Boston College to be a place for social justice.
Caliesha
Comley
I'm a fifth-year Ph.D. student in the Sociology department. I'm interested in deconstructing the U.S. legal project with respect to domestic issues of race- and gender-based violence, as well as international human rights. I'm working for a union because, as university employees, graduate workers deserve to be compensated with a living wage, comprehensive health care, and family-friendly policies. Not only do we deserve job security, but also the security of proactive policies of equality, inclusion, and representation. Graduate workers are vital to Boston College's success, so it is just that we help make decisions that affect our labor and the future of our careers.
Cedrick-Michael
Simmons
I am a fifth-year PhD student in Sociology department. My research interests include race theory and inequalities in higher education. My current study examines how the institutionalization of "diversity" strategies incentivize administrators to reproduce structural racism. I believe a union is a promising opportunity because my research, experiences at Ithaca College, and work with Eradicate Boston College Racism have shown that student organizations facilitate material change better than any dialogue or racial talk therapy on campus. With a union, students will be able to access fair compensation and expectations, functional grievance policies, a semblance of academic freedom, and contracts rather than probation for candlelight vigils on campus.
David
Sessions
I'm a fifth-year PhD student in the History department, where I focus on European intellectual history and modern France. I think a lot about how the ideas of the last two centuries provided us with tools to conceptualize difficult moral, political, and economic problems in the present. I was previously a member of the Newspaper Guild of New York – CWA, where I experienced how collective bargaining brought my co-workers and I together and made a massive difference in our daily well-being. I strongly believe a strong academic labor movement is the most powerful way we have to resist the trends that have devalued the work we do as scholars and teachers.
Maria
Baez Cruz
I'm a fifth-year PhD student in the Education Research, Measurement, and Evaluation program in the Lynch School of Education. My research interests include social determinants of academic performance and multicultural education. I am part of the effort to create a Graduate Student Union at B.C. because I was unaware of the great inequality within our university in how much we make and what we are entitled to receive. A union will bring Lynch students together with all others to fight for better working conditions. Life happens while you are a PhD student—and you really want to have dental for it!