CHESTNUT HILL, Mass. —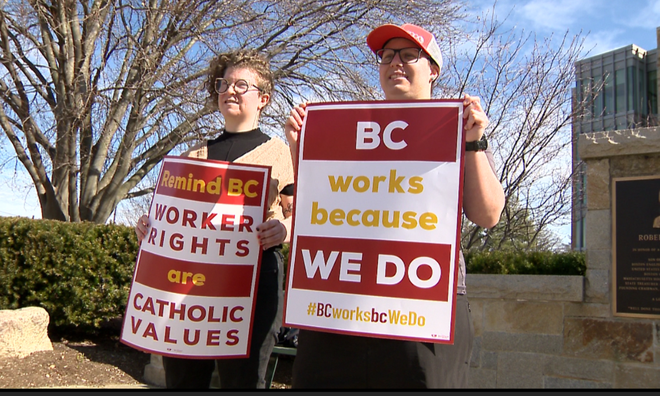 Some Boston College graduate student workers are threatening to call for a strike if the administration refuses to recognize them as a union and meet them at the bargaining table.
They will be picketing all day Tuesday and rallying at noon to demand higher wages, better health care and more protections from harassment and discrimination.
"We are having a big rally out here tomorrow to show Boston College that we are really serious about making sure they come to the table and bargain with us," said Ph.D. candidate Sam Levinson.
This action comes as the Association of Jesuit Colleges and Universities is visiting the campus.
The students say they voted to unionized in 2017, but Boston College says that election was nullified after the United Auto Workers withdrew its petition to the National Labor Relations Board to unionize the BC graduate students in 2018.
Boston College claims there has never been overwhelming support for the unionization effort among graduate students, and released the following statement.
"Boston College appreciates the many contributions of its graduate students. However, the University's position remains that graduate student unionization in any form undermines the collegial, mentoring relationship among faculty and students that is a cornerstone of the BC academic experience. Boston College is committed to upholding this longstanding relationship, which we believe is in our mutual best interest."
Other private universities, including Harvard and Georgetown, have recognized the student workers union and are bargaining with them.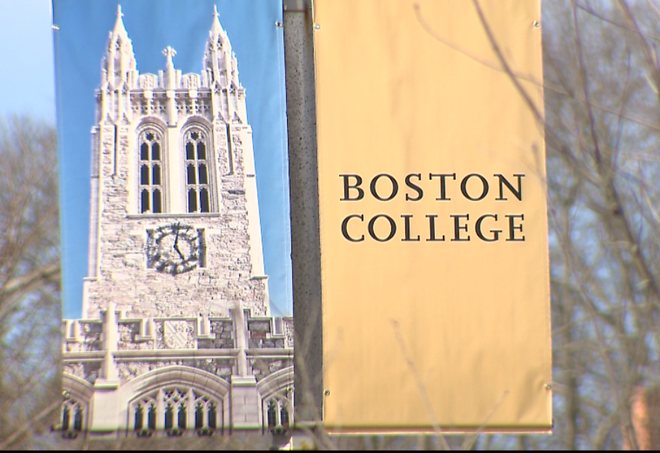 Boston College graduate student workers to rally for rights, protections